Microcurrent resolves depression from chronic pain and nerve impingement
Severe pain solved? How? Many consider solving their pain as short or a miracle. It can be life-changing. It gives you the chance to look at life at a whole new level and open your mind to more possibilities than you can imagine. Often, miracles are difficult to prove. But for Billy, his health miracle is simply amazing and he's got an MRI to prove it. All thanks to microcurrent therapy.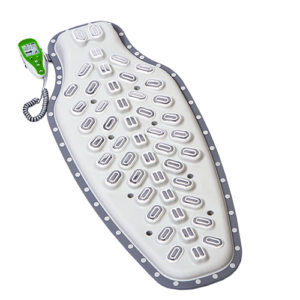 Billy had been suffering from back problems since he was 26. The pain was felt from his back to his legs. He struggled with the condition and it limited the activities he could do.
"When the doctors first had MRIs on me, my back was in really bad shape. They diagnosed me with nerve impingement", said Billy. Doctors gave him one antibiotic after another as well as pain relievers. But, it had only worsened his condition. At one point, he felt depressed because even the simple things like going to the bathroom became difficult for him. "The doctors had me originally on methadone and Vicodin and Flexeril and a bunch of other drugs to keep me not depressed", he added.
Until he learned about microcurrent machine from a friend in Kurtistown, Hawaii. Billy discovered the amazing benefits of microcurrent therapy and how these simple machines can do wonderful results to the body.
"It took a little while to start taking effect but eventually I was a true believer and have been since. There's been a lot of things that have changed in my life. I have less frequent trips to the doctors. I have less pain. The doctors were amazed at how my body's healing," Billy said excitedly.
After one year of using the microcurrent device, Billy had an MRI and the result surprised his doctors. They found that Billy's back issues were solved and it healed without surgery.  During Billy's time, it was a tremendous health result. Today, there is a DENAS device that addressed back problems more quickly than Billy's result.
"I'm proud to say that now with the help of this machine I am completely off of all meds and feeling just fine and don't need to use them. That in itself getting off measures is an incredible thing", he remarked.
Indeed, getting off the medical treadmill is one step ahead in achieving your health and wellness goals. Like Billy, you too can live a happier and healthier life.
Start with your free health assessment here.