The Wisest Health Investment You'll Ever Make
Health coaching, integrating mitochondria health with exercise, greens nutrition, thermogenesis, sunlight, grounding AND advanced microcurrent application strategies to boost your energy, solve your pain and rejuvenate ...
The Bronze level is a self paced, self study microcurrent training for the 24 programs in DENAS PCM 6 hand held device.
The price includes DENAS PCM 6, shipping and 30 day online training membership
+ $9/m continuity after 30 days.
You get the following video training modules
worth $2497:
Bronze Welcome
What's New?
Unboxing Your PCM 6
PCM 6 Manual Expanded -1
PCM 6 Manual Expanded -2
DENAS PCM 6 specifications
 DENAS PCM 6 launch webinar
The 24+ Program orientation
#1 Allergy Program
#2 Pain Program
#3 Intense Pain Program
#4 Dystonia Program
#5. Bloating Program
#6 Gynecological Pain Program
#7 Gynecology Program
#8 Hypertension Program
#9 Hypotonia Program
#10 Head Program
#11. Throat Program
#12 Diarrhea Program
#13 Abdominal Pain Program
#14 Constipation Program
#15 Cough Program
#16 Muscles Program
#17 Cold Program
#18 Potency Program
#19 Kidneys Program
#20 Neck and Back Program
#21 Joints Program
#22 Nausea Program
#23 Trauma Program
#24 Asphyxia Program
Children's Settings
Email series 1st month
No Facebook group support
No weekly strategy calls
No email support - this is a self study training
Bonus access to the Bronze level eBodyFUSION T archives
- worth $197
Bonus strategy session after you've completed 4 weekly progress assessments
- worth $297
 Upgrade anytime to the Gold option
The Silver level self study training for the Vertebra with the 48 electrodes.
The price includes the Vertebra 2, shipping, and lifetime membership.
Use coupon 1200-OFF at checkout
And you get the following Vertebra video training modules
worth $1497:
Silver Welcome
Manual E X P A N D E D
Vertebra - orientation
Vertebra Setup - 1
Vertebra Setup - 2
Vertebra Setup - 3
Assessment replays
Self Assessment scales
 Bonus strategy coaching session after you've completed 4 weekly progress assessments
- worth $297
 Upgrade anytime to the Gold option
Platinum
(eBodyFUSION coach certification)
Are you one of the VIPs to master my strategies that quickly deliver more energy, optimum health and longevity without drugs and supplements, and feel it could also be a good fit for you to coach it to others?
All the Gold group coaching for 1 year
Monthly coaching training strategy mastermind
eBodyFUSION coach certification
 Annual mastermind retreat in Hawaii
Gold
(DENAS PCM 6 + Vertebra package)
The Gold Group Coaching is for professionals mastering the handheld DENAS PCM 6 (or any other SCENAR ENART LET or Avazzia device) and includes the Bronze and/or Silver Vertebra training.
The Gold Group Coaching additionally gives you access to Benedick's weekly health optimizing strategy sessions, 24/7 Facebook group support and the professional microcurrent Ninja 1 and Ninja 2 techniques.
Limited offer includes DENAS PCM 6 and Vertebra, shipping, and 90 day group coaching membership, with the cutting edge Ninja 1 and 2 application techniques
+ $97/m continuity after 90 days.
Gold Professional BONUS: The following PCM 6 accessories and training are included.
Pad set (see below), acupuncture probe, DENS goggles, massage set and sticky pads.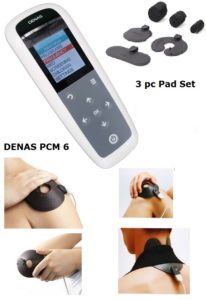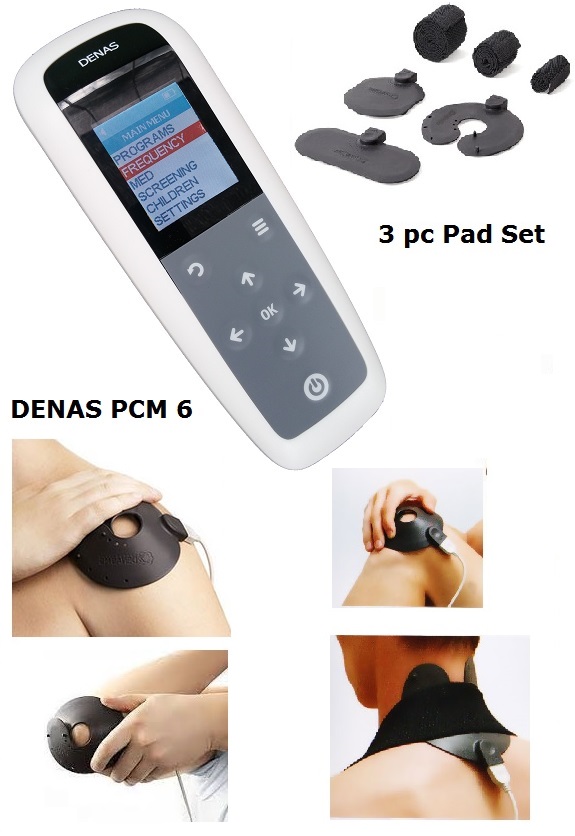 Limited time introductory offer, from $2997
Lets talk and get you going
All the Bronze and Silver
Gold Welcome
Application Theory - White Board Video 1
Your weekly assessment:
Application Theory - Asymmetries MindMap
Application Technique – Ninja 1
Application Technique – Ninja 2
Application Techniques - Energizing The Whole Body
Application Theory - Whiteboard video #2
"Application Techniques - Tracking the pain "
Application Theory - #1 Rule
Application Techniques - Reflexology
Application Techniques - Ultra Low frequencies Application Techniques
Cosmetology
Application Theory - Mode Selection MindMap
Motivation - Awesome Opportunity
Motivation - Assessment Strategies
Motivation - How to get and stay motivated
  Coaching Replays with time stamps
- worth $297
PUS 4 new 2018 modules
- worth $397
BONUS 4 Part PCM Workshop Series
- Worth $97
BONUS - Gold access all eBodyFUSION T Archives
- worth $197
BONUS - "Changing the Face of Medicine" mp3
Gold Ninja 2 coaching assessment replays
- worth $397
24/7 Facebook group support
- Worth $997
Weekly assessment / strategy session
- worth $997
 1-on-1 coaching upgrade - lets talk
 Upgrade anytime to Platinum option
How do I get support?

For "loner" training like the Bronze and Silver your training is all online in your membership area. See the table above for details.

For Gold and Platinum coaching clients you have 24/7 Facebook support and weekly strategy sessions.

Where can I get a copy of the Wellness Ninja Manifesto?

The Wellness Ninja Manifesto is a blue print of Benedick's Health coaching strategies. Grab a copy and put into action Module 4 right away.
Available soon in print.  Check out the review and you can download it for free.

How long is shipping from Russia?

DENAS products arrive from Russia to your mailing address in 10 – 15 working days.
You will get the tracking number so you'll know when it's going to arrive.

I'm very interested how can I reach you?

We love to talk with you and looking for the best training options for you personally.
So schedule a time slot and we'll get on skype for 10 minutes or so to discover what's best for you.

Guarantee - No Returns or Refunds

Frankly, as a coach I get paid in advance because of your trust that this not a scam and instead a commitment between us to optimize your health.

As a microcurrent expert – health coach I will give you my all to help you succeed, but the real work is now up to you so you can solve your pain, boost your energy and rejuvenate.

I've been at this for 15 years, and consequently have a bit of an advantage, I have done the heavy lifting, so you don't have to.

Don't interpret our results or testimonials as some sort of promise or implication of your future performance and health. The GREAT coaching results I get aren't even remotely typical. (The equipment, without training ends up on the shelf).

The average person who buys any of my services from me may not get any results at all. Kind of like how the average person who buys home exercise equipment rarely ends up looking like the person in the commercials.

Learn how to apply the cutting edge advanced health coaching protocols that finally support you to master your health vision.

All devices are warranted for 12 months.

Which device and training is best?

Confused?  Lets talk and get you set up.

Best long term investment value is the Gold group coaching package with both the DENAS PCM 6 and Vertebra included.  You'll be set up for life.  Lets talk.