Stay in touch and learn more about eBodyFUSION Wellness Coaching and discover how to solve your pain and boost your energy

Check out these health information gems, the latest updates, THE most advanced SCENAR training and wellness strategies that you can exclusively get from eBodyFUSION.

Have you grown tired of all the medical drama?
Do you want to get amazing health results in the most natural way?
Are you confused about the sheer volume of information available online and feeling frustrated about who to trust?
If you want freedom from the killer medical system, this is your place to be!
(Hey, we are not medical professionals, so we cannot give any medical advice.  So, please do not ask about "cures", or how long it will take, every body is unique so coaching strategies vary from person to person and from week to week.)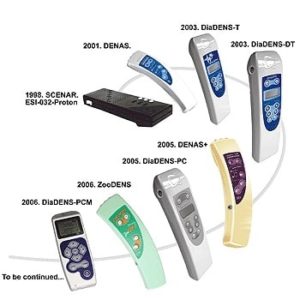 Aside from that, we want to share with you very select health information gems.  How you can use them so that you can quickly optimize your wellness with SCENAR therapy with
advanced pain solutions,
energy boosting strategies and rejuvenation.
Health and wellness gems all here at eBodyFUSION - enthusing your body with energy.
Discover why microcurrent training is important to get amazing health results in as fast as 5 minutes!
Have you heard about the star trek healing device? Find out more about this SCENAR device here.
Microcurrent is a 100%, all-natural remedy for a long list of health problems including allergies, colds, coughs, sore throat, chronic pain, chronic infection and more.

Microcurrent Therapy, Using High Tech Microcurrent Machines, Quickens Profound Healing Of Chronic And Acute Diseases. 
But, what really is microcurrent therapy? Learn how microcurrent machines and new application strategies are revolutionizing the face of medicine, not just the faces of the rich and famous. With the popularity of microcurrent facial and its celebrity status, it's easy to think that it's just another beauty treatment fad.  But, the truth is, microcurrent therapy has been around for decades as a viable treatment for pain, both chronic and acute, various diseases and health conditions like slipped disc and back pains and most recently, for all inflammatory diseases.
The best microcurrent therapy is the use of low level electrical current with a waveform that... click here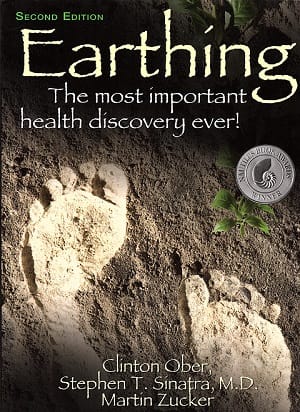 "Earthing the Most Important Health Discovery Ever!"
First published in 2010 (now in it's second edition), translated into more than 12 languages, is a book that should be read by every health professional, so that's why Benedick and Lin dove in and created this review, just for you. Get the facts straight and read more about earth therapy in this book review here.

Chiropractic doctor Carolyn McMakin's book "The Resonance Effect" – North Atlantic Books – adds an interesting dimension to the hidden in plain sight world of microcurrent.
According to the author, this could possibly be the way to change the face of medicine with Frequency Specific Microcurrent (FSM).  McMakin's book subtitle "The Resonance Effect, How Frequency Specific Microcurrent is Changing Medicine" is interesting.
Get the full book review here.
If you or someone you know is battling cancer, this phenomenal butterfly enzyme called serrapeptase is your key to healing!
Learn more about how beneficial is serrapeptase for cancer plus understand how high dose serrapeptase works in addressing cardiovascular, digestive, respiratory problems, fibroids, scar tissues and more.
Find out how Avazzia SCENAR Training with microcurrent therapy helped him recover from severe paralysis due to a near-death accident.
Meet Sean Coackley, former Bikram Yoga instructer and division 1 soccer player.  Click here
eBodyFUSION has been around since 2006 and through 2010 developed the world's first online training for DENAS, ENART, SCENAR and later Avazzia products.
After years of organizing and transcribing, you can now access the full recordings of the eBodyFUSION T Archives, in mp3 and PDF formats.  Now available as the eBodyFUSION T Archives.  What we discovered from over 400 pages of transcripts will shock you.   Access these precious insights and case histories for free here.
Your journey to healing, optimal health and wellness begins here.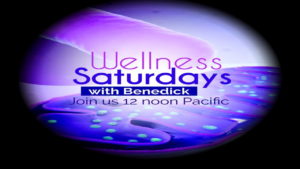 Click here.  Join this active supportive community of health enthusiasts and get Benedick's latest and most advanced health tips and strategies, listen to soothing Hawaiian tunes, and try out delicious and easy-to-prepare recipes.
wellness Saturdays with Benedick Facebook Live - Saturdays 12 noon Pacific
What others say about eBodyFUSION
Disclaimer:  Although the Russian's clinical trials achieved 88.50% average cure rates, your results will vary accordingly.  The testimonials on this site illustrate what others have obtained and your success will depend on a number of factors as you learn to self apply according to the protocols taught in the training and coaching.
Sports Injuries
Plantar Fasciitis
Tendinitis
Tennis Elbow
Acute Pain
Neck pain
Ligament Injury
Diabetic Neuropathy
Swollen Glands
Bulging Discs
Scoliosis
Strained or Muscles
Shin Splints
Feet
Combat Recovery
Abdominal
Carpal Tunnel
Muscle Injury
Burns
Pre & Post Surgery
Pinched Nerves
Stress Management
Bursitis
Knee
Elite Athletic Injuries
Phantom Limb
Back pain
Repetitive strain Injuries
Arthritis
Stings
TMJ
Whiplash
Relaxation
Heal Spurs
Ankles
Feet
Chronic Pain
Shoulders
Scar Tissue
Fibromyalgia
Colds
Cranial Sacral pain
Stenosis
And much more ...
Doctors, therapists and people like you trust Benedick's Wellness Coaching with DENAS SCENAR technology to resolve the underlying causes of pain, boost energy and rejuvenate
The ultimate successful online wellness training and coaching system proven to solve the underlying causes of pain, boost energy and solve acute and chronic medical conditions naturally and reliably even when all other modalities have failed.
Click Below and Get My Limited Time Free Assessment
Family and Friends        or         Medical Professionals
With his eBodyFUSION system Benedick Howard is an expert training and coaching hundreds of clients since 2006 combining wellness coaching with advanced microcurrent techniques.
Stay in touch and learn more about eBodyFUSION Wellness Coaching and discover how to solve your pain and boost your energy
Stay in touch and learn more about eBodyFUSION Wellness Coaching and discover how to solve your pain and boost your energy
The training and coaching available through eBodyFUSION is not for the "treatment" or "cure" of any medical disease.
We are not medical professionals, so do not give medical advice.
eBodyFUSION offers training and wellness coaching specializing in microcurrent electrotherapy application strategies to quickly get results to solve your pain, boost your energy and rejuvenate.
The testimonials on this site illustrate what others have obtained. As everyone is unique your results will depend upon a wide rage of factors, each requiring expert strategies that you can trust for optimum short and long term results.
©2018 Benedick Howard and eBodyFUSION - All Rights Reserved - Disclaimer | Privacy Policy | Contact