Aloha from Hawaii. With all this covid bs, the denazification of the corrupted Ukraine and the blocking of exports from Russia including all DENAS products - but I found a source in Europe that ships worldwide.
Grab the NeuroDENS PCM @ $499 plus shipping including one month FREE membership to the 24+ training - $49/month continuity.
Telegram https://t.me/longevityhealth private censorship free conversations.
Health coaching integrating advanced microcurrent DENAS SCENAR application strategies for mitochondria health with exercise, greens nutrition, thermogenesis, sunlight and grounding to boost your energy, solve your pain and rejuvenate ...
Please enter your email to receive eBodyFUSION news, occasional promotional offers and a way of staying in touch.
This Health Site is Being Censored. Contact and email signups are being compromised most.
Read on here's why:
Background: In the 1980's Russian clinical trails on 18,255 people they achieved an average 88.50% CURE rates using hand-held microcurrent devices with special electrodes, biofeedback and application protocols that combine eastern and western healing methods.
Benedick's eBodyFUSION Training and Coaching focuses on advanced microcurrent application strategies to boost your body energetically to quickly optimize your health, no matter what the problem, or when all else has failed because it is all based on energy, electrical energy and microcurrent is THE missing link for a tired body.
That's why you wake up tired even after a good night's sleep. Or, when you realize that the diet and exercise DOGMAS are not working any more.
Nutrition and exercise are keystones to great health and when combined with grounding, thermogenesis, sunlight, microcurrent and mindset you have the ultimate resources to optimize your health.
Maybe you're here because you feel that you have been living a healthy lifestyle but you are not getting the results you want?
Maybe you're here because you are seeking help for your health issues but are frustrated by so called health and fitness gurus?
Maybe you're here because you're burned out & exhausted?
Maybe you're here because you feel that no one understands your condition and even the "best doctors" are clueless about it?
Bronze

(NeuroDens PCM and PCM 6 Self Study Training)
The Bronze level is a self paced, self study microcurrent training for the 24 programs in NeuroDENS / DENAS PCM 6 hand held device.
The price includes NeuroDENS / DENAS PCM 6 plus shipping and 30 day online training membership
+ $49/m continuity after 30 days.
You get the following video training modules
worth $2497:
Bronze Welcome
What's New?
Unboxing Your NeuroDens / PCM 6
PCM 6 Manual Expanded -1
PCM 6 Manual Expanded -2
DENAS PCM 6 specifications
DENAS PCM 6 launch webinar
The 24+ Program orientation
#1 Allergy Program
#2 Pain Program
#3 Intense Pain Program
#4 Dystonia Program
#5. Bloating Program
#6 Gynecological Pain Program
#7 Gynecology Program
#8 Hypertension Program
#9 Hypotonia Program
#10 Head Program
#11. Throat Program
#12 Diarrhea Program
#13 Abdominal Pain Program
#14 Constipation Program
#15 Cough Program
#16 Muscles Program
#17 Cold Program
#18 Potency Program
#19 Kidneys Program
#20 Neck and Back Program
#21 Joints Program
#22 Nausea Program
#23 Trauma Program
#24 Asphyxia Program
Children's Settings
Email series
No Facebook group support
No weekly strategy calls
No email support - this is a self study training
Bonus strategy session after you've completed 4 weekly progress assessments
- worth $297
Silver
(Vertebra Self Study Training)
The Silver level self study training for the Vertebra with the 48 electrodes.
The price includes the Vertebra 2, shipping, and one month free membership, $49/month continuity.
And you get the following Vertebra video training modules
worth $2997:
Silver Welcome
Manual E X P A N D E D
Vertebra - orientation
Vertebra Setup - 1
Vertebra Setup - 2
Vertebra Setup - 3
Assessment replays
Self Assessment scales
Bonus strategy coaching session after you've completed 4 weekly progress assessments
- worth $297
Platinum
(eBodyFUSION Health Coach certification)
Are you one of the VIPs to master my strategies that quickly deliver more energy, optimum health and longevity without drugs and supplements, and feel it could also be a good fit for you to coach it to others?
All the Gold group coaching for 1 year
Monthly coaching training strategy mastermind
eBodyFUSION coach certification
 Annual mastermind retreat in Hawaii
Gold
(Health Coaching for DENAS/SCENAR/LET/Avazzia etc)
The Gold Health Coaching is for professionals mastering the handheld NeuroDENS / DENAS PCM 6
(or any other SCENAR ENART LET or Avazzia device)
The Gold Health Coaching gives you access to Benedick's weekly health coaching optimizing strategy sessions and the professional microcurrent Ninja 1 and Ninja 2 techniques.
90 day health coaching membership, with the cutting edge Ninja 1 and 2 application techniques
+ $97/m continuity after 90 days - free with LockDown Coaching 3 - 12 month option
Gold Health Coaching requires the NeuroDENS / DENAS PCM 6 (or equivalent) and the applicator pad set.
Sold separately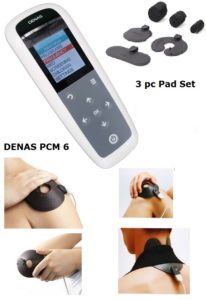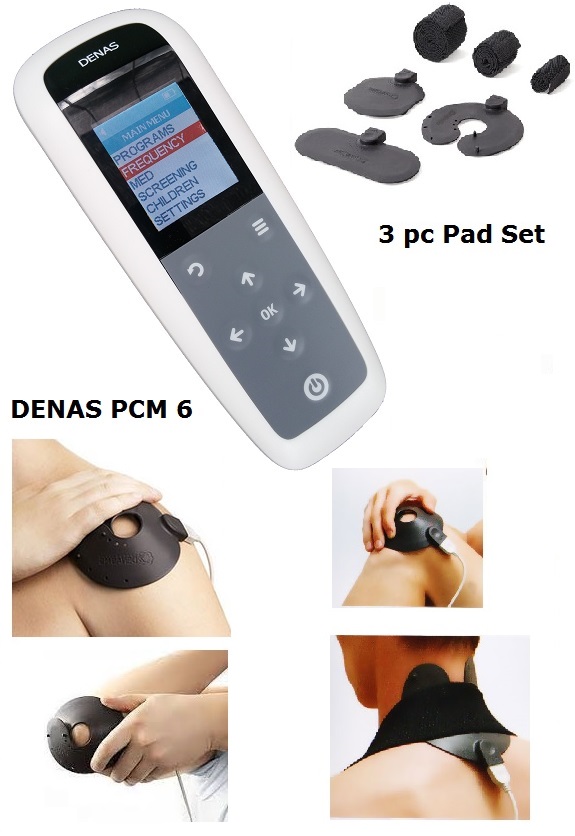 Lets talk and get you going with the bonus 3 to 6 month health coaching upgrade
What you get:
All the Bronze and Silver online training plus:
Gold Welcome
Application Theory - White Board Video 1
Your weekly assessment:
Application Theory - Asymmetries MindMap
Application Technique – Ninja 1
Application Technique – Ninja 2
Application Techniques - Energizing The Whole Body
Application Theory - Whiteboard video #2
"Application Techniques - Tracking the pain "
Application Theory - #1 Rule
Application Techniques - Reflexology
Application Techniques - Ultra Low frequencies Application Techniques
Cosmetology
Application Theory - Mode Selection MindMap
Motivation - Awesome Opportunity
Motivation - Assessment Strategies
Motivation - How to get and stay motivated
Plus
Case history health coaching strategy sessions with time stamps
- worth $997
BONUS - "Changing the Face of Medicine" mp3
Gold Ninja 2 coaching strategy assessment replays
- worth $997
Weekly assessment / strategy session
- worth $3997
Optional:  1-on-1 coaching upgrade
Let's talk
and see if you are a good fit for the limited availability health coaching 3 bonus months upgrade.
 Check out these health information gems, the latest updates, THE most advanced SCENAR coaching health strategies that you exclusively get from eBodyFUSION.
Stay in touch and learn more about eBodyFUSION Wellness Coaching and discover how to solve your pain and boost your energy

Have you grown tired of all the medical drama?
Do you want to get amazing health results in the most natural way?
Are you confused about the sheer volume of information available online and feeling frustrated about who to trust?
If you want freedom from the killer medical system, this is your place to be!
(Hey, we are not medical professionals, so we cannot give any medical advice.  So, please do not ask about "cures", or how long it will take, every body is unique so coaching strategies vary from person to person and from week to week.)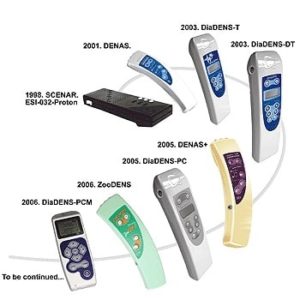 Aside from that, we want to share with you very select health information gems.  How you can use them so that you can quickly optimize your wellness with SCENAR therapy with
advanced pain solutions,
energy boosting strategies and rejuvenation.
Health and wellness gems all here at eBodyFUSION - enthusing your body with energy.
Discover why microcurrent training is important to get amazing health results in as fast as 5 minutes!
Have you heard about the star trek healing device? Find out more about this SCENAR device here.
Microcurrent is a 100%, all-natural remedy for a long list of health problems including allergies, colds, coughs, sore throat, chronic pain, chronic infection and more.

Microcurrent Therapy, Using High Tech Microcurrent Machines, Quickens Profound Healing Of Chronic And Acute Diseases. 
But, what really is microcurrent therapy? Learn how microcurrent machines and new application strategies are revolutionizing the face of medicine, not just the faces of the rich and famous. With the popularity of microcurrent facial and its celebrity status, it's easy to think that it's just another beauty treatment fad.  But, the truth is, microcurrent therapy has been around for decades as a viable treatment for pain, both chronic and acute, various diseases and health conditions like slipped disc and back pains and most recently, for all inflammatory diseases.
The best microcurrent therapy is the use of low level electrical current with a waveform that... click here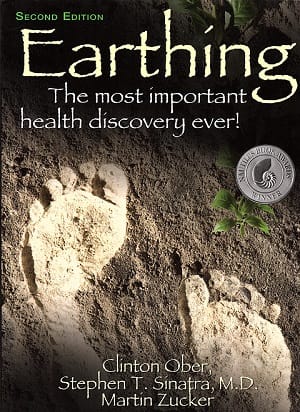 "Earthing the Most Important Health Discovery Ever!"
First published in 2010 (now in it's second edition), translated into more than 12 languages, is a book that should be read by every health professional, so that's why Benedick and Lin dove in and created this review, just for you. Get the facts straight and read more about earth therapy in this book review here.

Chiropractic doctor Carolyn McMakin's book "The Resonance Effect" – North Atlantic Books – adds an interesting dimension to the hidden in plain sight world of microcurrent.
According to the author, this could possibly be the way to change the face of medicine with Frequency Specific Microcurrent (FSM).  McMakin's book subtitle "The Resonance Effect, How Frequency Specific Microcurrent is Changing Medicine" is interesting.
Get the full book review here.
If you or someone you know is battling cancer, this phenomenal butterfly enzyme called serrapeptase is your key to healing!
Learn more about how beneficial is serrapeptase for cancer plus understand how high dose serrapeptase works in addressing cardiovascular, digestive, respiratory problems, fibroids, scar tissues and more.
Find out how Avazzia SCENAR Training with microcurrent therapy helped him recover from severe paralysis due to a near-death accident.
Meet Sean Coackley, former Bikram Yoga instructer and division 1 soccer player.  Click here
eBodyFUSION has been around since 2006 and through 2010 developed the world's first online training for DENAS, ENART, SCENAR and later Avazzia products.
After years of organizing and transcribing, you can now access the full recordings of the eBodyFUSION T Archives, in mp3 and PDF formats.  Now available as the eBodyFUSION T Archives.  What we discovered from over 400 pages of transcripts will shock you.   Access these precious insights and case histories for free here.
Your journey to healing, optimal health and wellness begins here.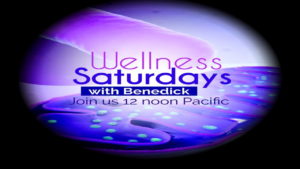 Click here.  Join this active supportive community of health enthusiasts and get Benedick's latest and most advanced health tips and strategies, listen to soothing Hawaiian tunes, and try out delicious and easy-to-prepare recipes.
wellness Saturdays with Benedick Facebook Live - Saturdays 12 noon Pacific
What others say about eBodyFUSION
Stay in touch and learn more about eBodyFUSION Wellness Coaching and discover how to solve your pain and boost your energy
Disclaimer:  Although the Russian's clinical trials achieved 88.50% average cure rates, your results will vary accordingly.  The testimonials on this site illustrate what others have obtained and your success will depend on a number of factors as you learn to self apply according to the protocols taught in the training and coaching.
Sports Injuries
Plantar Fasciitis
Tendinitis
Tennis Elbow
Acute Pain
Neck pain
Ligament Injury
Diabetic Neuropathy
Swollen Glands
Bulging Discs
Scoliosis
Strained or Muscles
Shin Splints
Feet
Combat Recovery
Abdominal
Carpal Tunnel
Muscle Injury
Burns
Pre & Post Surgery
Pinched Nerves
Stress Management
Bursitis
Knee
Elite Athletic Injuries
Phantom Limb
Back pain
Repetitive strain Injuries
Arthritis
Stings
TMJ
Whiplash
Relaxation
Heal Spurs
Ankles
Feet
Chronic Pain
Shoulders
Scar Tissue
Fibromyalgia
Colds
Cranial Sacral pain
Stenosis
And much more ...
Doctors, therapists and people like you trust Benedick's Wellness Coaching with DENAS SCENAR technology to resolve the underlying causes of pain, boost energy and rejuvenate
The ultimate successful online wellness training and coaching system proven to solve the underlying causes of pain, boost energy and solve acute and chronic medical conditions naturally and reliably even when all other modalities have failed.
Click Below and Get My Limited Time Free Assessment
Family and Friends        or         Medical Professionals
With his eBodyFUSION system Benedick Howard is an expert training and coaching hundreds of clients since 2006 combining wellness coaching with advanced microcurrent techniques.
Stay in touch and learn more about eBodyFUSION Wellness Coaching and discover how to solve your pain and boost your energy
 ⚕️  The health training and coaching and other content available through eBodyFUSION is not to be considered for the "treatment" or "cure" of any medical condition.
 🚫  Thankfully, we are not medical professionals, so we never give traditional medical advice.
 📑  eBodyFUSION offers health training and coaching and TENS type (SCENAR, DENAS, ENART, LET & Avazzia) microcurrent application strategies to quickly solve your pain, boost your energy and rejuvenate.
 🐢  About the testimonials on this site: we are all unique and your results will depend upon a wide rage of factors, each requiring unique strategies that you'll learn in our training and health coaching.
 🏋️  I've been at this for 18 years and done the heavy lifting, so by working with us you can skip the hardest part
💓  Don't interpret our results or testimonials as some sort of promise or implication of your future performance and health.
 🏃  The average person who buys any of my services from me may not get any results at all. Kind of like how the average person who buys home exercise equipment rarely ends up looking like the person in the commercials. (Normally the equipment ends up on the shelf).
 🧘  As a health coach I will give you my all to help you succeed to master your health and longevity.