The ULTIMATE DiaDENS PCM Professional Microcurrent Bundle:
Learn To Use All The 100+ Settings On Your DiaDENS PCM Professionally So That You Can Maximize The Microcurrent Benefits For Solving Pain, Boosting Energy and Rejuvenation With My Expert Training and Coaching
5 week levels 1 and 2 Group Study coaching with appraisal forms specifically tailored to your needs so that you understand what you are doing, daily email reminders to keep you on track and learn how this is done, "back office" training videos, selected teleconferences for listening to in the car, manual downloads and #1 Rule bonus and Ninja 1 with weekly webinars worth $1997 for the group coaching alone
Offer Ends In:
The DiaDENS PCM is an excellent low cost professional micro-current biofeedback device with external accessories port with the latest ultra low frequencies.  The PCM has over 100 settings to choose from. Click here see details of this new DENAS (not PCM) training introduced in October 2015 To maximize the benefits with the Self Study PCM training to confidently and competently use all 108 settings in the PCM click here
Professional Accessories kit: Pad Set, Massage Set and Acupuncture probe.  Goggles Reflexo foot pad extra.  Excellent low cost entry for professionals, semi professional and beginners alike.   Go Pro with the full professional accessories kit and 3 month training to get lasting results more reliably.  Click here

---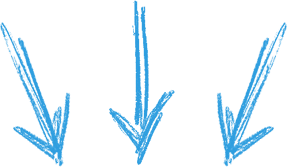 Click HERE for PCM Specifications
+
DiaDENS-PCM & DENAS PCM have the same wide range of therapeutic frequencies:
Basic Frequencies: 10, 20, 60, 77, 140, 200 Hz
Modulated Frequencies: "77 10" (combination of 77 and 10Hz), "77 AM" (amplitude modulation of 77 Hz) - to help with nervous and cardiovascular systems;
Infra Frequencies: from 1.0 to 9.9 Hz with step 0.1Hz - for following issues: tachycardia, arthritis, arthrosis, acne, hypotension, dermatitis, eczema, sleeping problems,  headache,  contusion, traumas,  obesity, asthma and many others.
Preset Frequencies:
The DiaDens-PCM and DENAS PCM can quickly relieve or completely solve your pain, just with the tingles of electricity.
The DiaDens-PCM and DENAS PCM have 12 and 24 presets novice settings respectively, for a wide range of conditions: gastrointestinal, back pain, joint pain, gynecological pains, hypertension, headache, cough, colds, flu, menstrual cycle disorders, urinary tract disorders, impotence, rhinitis, traumas, and asphyxia.
Scheduler - DiaDENS-PCM and DENAS PCM have "Schedule of each-day sessions" to remind you to do your daily therapy.
Diagnostic modes - DiaDENS-PCM and DENAS PCM have 2 modes for diagnostics - MED (Minimum Effective Doze) Mode, and Screening Mode.
Therapy mode - that works on  frequencies 10, 20, 60, 77, 140, 200 Hz, "77 10", "77 AM" and ultra low frequencies.
General Specifications for DiaDENS-PCM:
Batteries: 2 x 1.5v - AA
The device generates bipolar electrical pulses able to dynamically adapt the changes of the skin impedance;
Net weight………….. 0,77 lbs (0,35 kg);
Dimensions ………...145×55×45 mm.
DENAS vs DiaDENS comparison
Click HERE for comparisons of the 12 vs 24 novice settings
+
These "novice" express settings are good for beginners only and will not solve chronic issues because in today's polluted world it is taking more time to solve them.
People who promote these miraculous devices saying "training is not necessary, or call me I'll help you out" simply do not understand the effort it takes to benefit from the full spectrum of this powerful micro-current biofeedback technology.
And the astounding results that can be achieved.
Lets face it, it would be unreasonable to expect to solve a chronic condition simply in the manner they claim, chronic conditions don't resolve in a few hours of application, it takes months.
These well meaning folks will  refer you to a manual and says do this and that and for most people their device ends up on the shelf, and I don't want that to happen to you.
We are all unique, and each one of us deserves expert personal approach.
In today's GMO and chemtrail world it's just not that easy anymore.
Trust me, you need my expert training and even then it will take time and commitment on your behalf to learn how to use your SCENAR confidently and competently.
DISCLAIMER:  This training is not medical advice or for the treatment of any medical condition
To get astounding results quickly we recommend around 20 hours the first week, easily done while you are sitting down or even sleeping.
Remember "Success Loves Speed" so get going today.
Warranty
DENAS MS has a limited two-year warranty against defect of material or workmanship
The warranty becomes invalid when:
More than two (2) years have passed since purchase
Or if the unit was damaged because of misuse or improper use
Units are returned to Russia for repairs - 2 month turnaround
No returns, refunds and exchanges.
Allow 10 - 12 business days for delivery anywhere in the world
DISCLAIMER:  This training is not medical advice or for the treatment of any medical condition



I feel the training program, esp. with all the videos, is a big selling point. Since I purchased my DENAS I have directed many friends to your site Benedick. When I talk to them about buying a device I always emphasize the great training that you provide.


Dr David



The doctors diagnosed me with nerve impingement, bulging of discs and stenosis along my whole spine. Later I went back for a MRI and the doctors were amazed – "Wow your body is healing itself" to them they could not understand that.


Bily



Herniated discs, had hard time turning my head, arm going dead, numb for years.  After a couple of sessions felt the difference immediately.  Gone diabetes sores from legs, arms and chest, no more itching, sleeping better.


Ruth



Everybody was giving me different advice for lower back, sciatica and neck.  Lots of pain keeping me up at night. I was miserable for six months.  Now, sleeping at night, minimal soreness.  After healing crisis feeling much better, now it's really working.


Jenn



Thanks to the training I am able to do my stained glass art without having to endure the pain in my back and hands. Will treat my hands after working all day and will have no pain. Also, have arthritis in right shoulder, pain controlled by the DENAS. No longer use my allergy medicine, treat sinuses freq especially when I have symptoms.


Barb



The training helped me to fully understand the basic principles of the DENAS. And especially the importance of the neuropeptides which motivated me to do the entire body.


Russ



I have a chronic, autoimmune disease that manifests itself with many different pain syndromes – paresthesia, joint pain, back pain, muscle pain, numbness and pain in the hands and feet. Your training has been helpful with almost all of the above.


David
Go Pro with Professional Accessories Kit and Get Results Even Quicker

Offer Ends In:

"This is a fantastic tool!"
Chris Hoffman Olympic Gold Medalist coach/trainer USA and China
Stay in touch and learn more about eBodyFUSION Wellness Coaching and discover how to solve your pain and boost your energy
Disclaimer:  the 1980's Russian's SCENAR clinical trials on 18,255 people achieved 88.50% average cure rates, and naturally your results will vary according to various factors.  The results you get are because of the powerful cascade of beneficial effects of electricity on your body, animals and even plants. The success stories on this site illustrate what others have obtained with my training and coaching and your success will depend on you to regularly self apply your DENAS PCM 6.
©2016 Benedick Howard and eBodyFUSION - All Rights Reserved - Disclaimer | Privacy Policy | Contact