Get the DENAS 7 Day Training So That You Can Solve Your Pain, Boost Your Energy and Rejuvenate
DENAS v3 - 7 Day DENAS Training
What You Get with the 7 Day Training DENAS v3 Training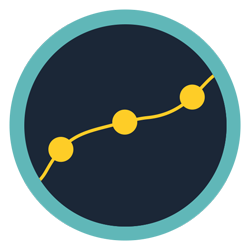 What Power Levels To Use
We are all unique, and so are the power levels we chose. Understand the optimum power levels to use with your DENAS for different conditions
Which Frequencies To Use
The DENAS has an excellent set of 3 frequencies to use. Dose, 77 Hz & 140 Hz. Get the #1 Rule so that you use the correct frequency 90% of the time.
Easily Track Progress
Create data provided by your DENAS so that you can monitor what's going on and appraise your 7 day training progress
Scheduling
Become competent and confident using your DENAS, so use the built in scheduler to remind you of your next session
Julie Roberts - DELTA pilot and Lymes Expert
eBodyFUSION trained
Chris Hoffman - Gold Medalist Sports Coach
eBodyFUSION trained
I feel the training program, esp. with all the videos, is a big selling point. Since I purchased my DENAS I have directed many friends to your site Benedick. When I talk to them about buying a device I always emphasize the great training that you provide."

Dr David Ridley MD Tempe Florida
The doctors diagnosed me with nerve impingement, bulging of discs and stenosis along my whole spine. Later I went back for a MRI and the doctors were amazed – "Wow your body is healing itself" to them they could not understand that."

Billy Jaeschke, Roofer, Mountainview Hawaii
Herniated discs, had hard time turning my head, arm going dead, numb for years.  After a couple of sessions felt the difference immediately.  Gone diabetes sores from legs, arms and chest, no more itching, sleeping better."

Ruth Smith retired, Salem Oregon
Thanks to the training I am able to do my stained glass art without having to endure the pain in my back and hands. Will treat my hands after working all day and will have no pain. Also, have arthritis in right shoulder, pain controlled by the DENAS. No longer use my allergy medicine, treat sinuses freq especially when I have symptoms."

Barb Wilson artist, Madison Wisconsin
The training helped me to fully understand the basic principles of the DENAS.  And especially the importance of the neuropeptides which motivated me to do the entire body."

Russ Fleming retired, Santa Cruz California
I have a chronic, autoimmune disease that manifests itself with many different pain syndromes – paresthesia, joint pain, back pain, muscle pain, numbness and pain in the hands and feet. Your training has been helpful with almost all of the above."

David Barker, broker Phoenix Arizona
This is a fantastic tool!

Chris Hoffman Olympic Gold Medalist coach/trainer USA and China
Thanks for your time, attention to providing us with superb customer service and for caring.

Frank Zahn
++ Daily email tips and reminders to maximize the benefits of daily application
++ Application techniques based on years of work to energize and reduce stress and pain quickly
++ Whiteboard video on the theory of what you are doing and why
++ The #1 Rule learn this and you cant go wrong any time any place any where
++ Accessories videos to give you helpful suggestions so you can quickly learn how to recognize when enough is enough
++ Downloads of the DENAS manuals and links to organized playlists
No 24/7 Facebook Support
No group coaching calls - but you can upgrade
You will learn a lot of new things about electricity (microcurrent), how it rejuvenates the body, how the dose diagnostics work and when to use the different speeds and for how long.
Enjoy, great to have you in the program, and the DENAS is simple to use and does the job quickly. In the clinical trials they had an average 88.50% CURE rates and you can too!
Regularly $397 today ONLY $97 Limited Time Offer
Such a huge subject, though for now I just need to know which DENAS device would suite me and my fairly limited budget.  Many thanks for your time and enthusiasm.

Norman Austin,

Montreal Canada
Great thanks for the video.  Are the DiaDENS PCM (English version) the exact same model that appears in your video's and training?

Jon Jazz,

England
I must say I really enjoy listening to your videos, they are really informative and I know that your views on the world are more less the same as mine!

Wojtek Czubek,

London, England
Thank you Benedick, I will write to you I have many things in my mind. I really appreciate your answer.  God Bless you.

Diana Martinez,

Miami, Florida
Thankyou for your reply.  I have decided to order the VERTEBRA after researching I thankfully came across DENAS.

Astara Ariel,

England
Thank you so much.  My use in my Chiropractic practice will be for common musculo-skeletal pain relief and common cold relief.

Christopher Plate DC,

Dallas, Texas
Please ALWAYS SEND ME ANY NEW information.  I am so excited for everyone's medical future.  This is definitely the NEW FRONTIER.

Josephine Taylor,

Batangas, Philippines
DENAS v3 - 7 Day Online Self Study Training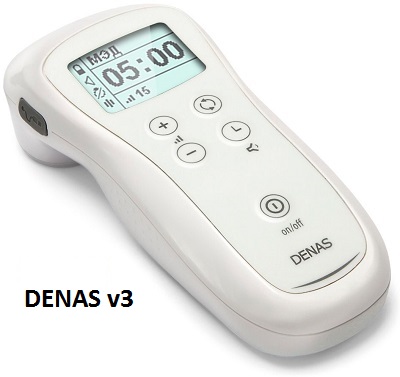 DISCLAIMER:
The DENAS 7 Day Training is for the DENAS v3 with "3 speeds"  and is an adequate cost effective primer for getting most of the results from your DENAS PCM 6.
The training is not medical advice or for the treatment of any medical condition
Your results will depend on a number of factors and your efforts
Click here to get YOUR FREE eBodyFUSION assessment first before ordering
This offer for the DENAS 7 Day Training does not include the cost of your device and accessories.  Purchase here
The DENAS  is perfect for everyone, because with 3 powerful frequencies it is the easiest device to learn how to apply for a very wide range of conditions, and get results quickly.

If you are a medical professional consider the DENAS PCM 6.  Click  here
What if I need ongoing support?

Everybody is unique.  And so is the healing process.

Extended support is recommended because over time a whole new level of benefits will be achieved.   So no matter where you are with resolving the original complaint, the body keeps on getting better, so having expert support gives you confidence and the competence that you are doing it right.

Whereas SCENAR is legendary at obtaining remarkable results our world now is more polluted and it can take longer.

If that is you, let me know and we'll create a plan.

I already own a device, can I use it?

Totally, the training covers any device, preferably with LED screen readout.  Sign up and take your microcurrent expertise and wellness to the next level.

I have seen your accessories videos do they really make that much difference?

Everybody needs the accessories.  They are great time savers that make application strategies way simpler to quickly accomplish.  Less time less pain.

Guarantee

As a coach (and not a licensed medical professional) I do not guarantee any specific result. Bottom line that depends on you actually doing the work.  Set aside 7 hours per week, some of it can be done sitting or even sleeping.
When you purchase you commit to do the work in a timely manner.   For this reason there is no guarantee or refund for the training.
All devices are warranted by their respective manufacturers.
Stay in touch and learn more about eBodyFUSION Wellness Coaching and discover how to solve your pain and boost your energy
Disclaimer:  the 1980's Russian's SCENAR clinical trials on 18,255 people achieved 88.50% average cure rates and SCENAR, DENAS and ENART devices all give very similar results.
The results you get are because of the powerful cascade of beneficial effects of electricity on your body, animals and even plants.
The success stories on this site illustrate what others have obtained with the eBodyFUSION  training and coaching and your success will depend on your regular self application and naturally your results will vary according to various factors.
©2016 Benedick Howard and eBodyFUSION - All Rights Reserved - Disclaimer | Privacy Policy | Contact