.text_link_0{color:#131619;text-decoration:underline}.text_link_0:hover{-webkit-filter:brightness(80%);filter:brightness(80%)}html{margin:0;min-height:100%;padding:0;width:100%}body{min-height:100%}#pcon{border-bottom-left-radius:0px;border-bottom-right-radius:0px;border-bottom-width:0px;border-color:#000000;border-left-width:0px;border-right-width:0px;border-style:solid;border-top-left-radius:0px;border-top-right-radius:0px;border-top-width:0px;box-shadow:none;margin-bottom:0px;margin-left:0px;margin-right:0px;margin-top:0px;padding-bottom:0px;padding-left:0px;padding-right:0px;padding-top:0px;position:relative;z-index:1}#sec_0{background-color:#ffffff;background-image:url(https://www.ebodyfusion.com/wp-content/uploads/igloo/5506/images/user/rjflkmmvgajatl38oy0j.png);background-position:left top;background-repeat:no-repeat;background-size:;border-bottom-left-radius:0px;border-bottom-right-radius:0px;border-bottom-width:0px;border-color:#000000;border-left-width:0px;border-right-width:0px;border-style:solid;border-top-left-radius:0px;border-top-right-radius:0px;border-top-width:0px;box-shadow:none;margin-bottom:0px;margin-left:0px;margin-right:0px;margin-top:0px;padding-bottom:44px;padding-left:0px;padding-right:0px;padding-top:0px;position:relative;z-index:2}#row_0{background-color:rgba(255, 255, 255, 0.52);background-image:none;border-bottom-left-radius:0px;border-bottom-right-radius:0px;border-bottom-width:0px;border-color:#bdc3c7;border-left-width:0px;border-right-width:0px;border-style:solid;border-top-left-radius:0px;border-top-right-radius:0px;border-top-width:0px;box-shadow:none;margin-bottom:0px;margin-left:auto;margin-right:auto;margin-top:28px;max-width:1170px;padding-bottom:10px;padding-left:10px;padding-right:10px;padding-top:10px;position:relative;z-index:1}#col_0,#col_1,#col_2,#col_3,#col_4,#col_5,#col_6,#col_7,#col_pop1_0{background-color:transparent;background-image:none;border-bottom-left-radius:0px;border-bottom-right-radius:0px;border-bottom-width:0px;border-color:#000000;border-left-width:0px;border-right-width:0px;border-style:solid;border-top-left-radius:0px;border-top-right-radius:0px;border-top-width:0px;box-shadow:none;margin-bottom:0px;margin-left:0px;margin-right:0px;margin-top:0px;padding-bottom:0px;padding-left:0px;padding-right:0px;padding-top:0px}#element_0,#element_1,#element_13,#element_14,#element_15,#element_16,#element_17,#element_19,#element_21,#element_22,#element_23,#element_4,#element_7,#element_9,#element_pop1_0{background-color:transparent;background-image:none;border-bottom-left-radius:0px;border-bottom-right-radius:0px;border-bottom-width:0px;border-color:#000000;border-left-width:0px;border-right-width:0px;border-style:solid;border-top-left-radius:0px;border-top-right-radius:0px;border-top-width:0px;box-shadow:none;margin-bottom:0px;margin-left:0px;margin-right:0px;margin-top:0px;opacity:1;padding-bottom:10px;padding-left:10px;padding-right:10px;padding-top:10px}#element_text_0{color:#000000;font-family:'Lato';font-size:57px;font-weight:400;letter-spacing:0px;line-height:108%;opacity:1;text-align:center;text-shadow:none;text-transform:none}#element_text_1{color:#000000;font-family:'Lato';font-size:34px;font-weight:400;letter-spacing:0px;line-height:108%;opacity:1;text-align:center;text-shadow:none;text-transform:none}#row_1{background-color:rgba(255, 255, 255, 0.52);background-image:none;border-bottom-left-radius:0px;border-bottom-right-radius:0px;border-bottom-width:0px;border-color:#bdc3c7;border-left-width:0px;border-right-width:0px;border-style:solid;border-top-left-radius:0px;border-top-right-radius:0px;border-top-width:0px;box-shadow:none;margin-bottom:0px;margin-left:auto;margin-right:auto;margin-top:0px;max-width:1170px;padding-bottom:10px;padding-left:86px;padding-right:86px;padding-top:10px;position:relative;z-index:1}#element_2,#element_3{background-color:transparent;background-image:none;border-bottom-left-radius:0px;border-bottom-right-radius:0px;border-bottom-width:0px;border-color:#000000;border-left-width:0px;border-right-width:0px;border-style:solid;border-top-left-radius:0px;border-top-right-radius:0px;border-top-width:0px;box-shadow:none;margin-bottom:0px;margin-left:0px;margin-right:0px;margin-top:4px;opacity:1;padding-bottom:10px;padding-left:10px;padding-right:10px;padding-top:10px}#element_text_2,#element_text_5{color:#000000;font-family:'Open Sans';font-size:18px;font-weight:400;letter-spacing:0px;line-height:136%;opacity:1;text-align:left;text-shadow:none;text-transform:none}#element_text_3{color:#000000;font-family:'Open Sans';font-size:26px;font-weight:400;letter-spacing:0px;line-height:136%;opacity:1;text-align:left;text-shadow:none;text-transform:none}#element_bullets_4{list-style-type:none;margin-bottom:0;margin-left:23px;margin-top:0;padding:0}#element_bullets_4 li{color:#000000;font-family:'Open Sans';font-size:18px;font-style:normal;font-weight:400;letter-spacing:0px;line-height:140%;opacity:1;position:relative;text-align:left;text-shadow:none;text-transform:none}#element_bullets_4 li:last-child{margin-bottom:0px}#element_bullets_4 li i{color:#000000;font-size:18px;left:-23px;position:absolute;text-align:left;vertical-align:middle}#element_5{background-color:transparent;background-image:none;border-bottom-left-radius:0px;border-bottom-right-radius:0px;border-bottom-width:0px;border-color:#000000;border-left-width:0px;border-right-width:0px;border-style:solid;border-top-left-radius:0px;border-top-right-radius:0px;border-top-width:0px;box-shadow:none;margin-bottom:0px;margin-left:0px;margin-right:0px;margin-top:8px;opacity:1;padding-bottom:10px;padding-left:10px;padding-right:10px;padding-top:10px}#element_6{background-color:transparent;background-image:none;border-bottom-left-radius:0px;border-bottom-right-radius:0px;border-bottom-width:0px;border-color:#000000;border-left-width:0px;border-right-width:0px;border-style:solid;border-top-left-radius:0px;border-top-right-radius:0px;border-top-width:0px;box-shadow:none;margin-bottom:0px;margin-left:0px;margin-right:0px;margin-top:3px;opacity:1;padding-bottom:10px;padding-left:46px;padding-right:46px;padding-top:10px}#element_email_6{display:block;margin:0 auto;max-width:400px;text-align:center;width:100%}#element_email_6 > .frm_email,#element_email_6 > .frm_lastname{margin-top:13px;width:100%}#element_email_6 > .frm_custom{margin-top:13px}#element_email_20 > .frm_custom:first,#element_email_6 > .frm_custom:first,#element_email_pop1_1 > .frm_custom:first{margin-top:0px}#element_email_6 > .frm_custom input,#element_email_6 > .frm_email input,#element_email_6 > .frm_name input{background-color:rgba(242, 246, 248, 0.64);background-image:none;border-bottom-left-radius:8px;border-bottom-right-radius:8px;border-bottom-width:3px;border-color:#dae3e8;border-left-width:3px;border-right-width:3px;border-style:solid;border-top-left-radius:8px;border-top-right-radius:8px;border-top-width:3px;box-shadow:0px 3px 0px #91b2bb;color:#000000;font-family:'Maven Pro';font-size:17px;font-style:normal;font-weight:400;letter-spacing:0px;line-height:100%;padding-bottom:18px;padding-left:0px;padding-right:108px;padding-top:18px;text-align:left;text-shadow:none;text-transform:none;width:100%}#element_email_6 > .frm_btn{background-color:#e25041;background-image:none;border-bottom-left-radius:8px;border-bottom-right-radius:8px;border-bottom-width:3px;border-color:#c1651f;border-left-width:0px;border-right-width:0px;border-style:solid;border-top-left-radius:8px;border-top-right-radius:8px;border-top-width:0px;box-shadow:none;cursor:pointer;display:inline-block;margin-top:16px;overflow:hidden;padding-bottom:24px;padding-left:30px;padding-right:30px;padding-top:24px;text-align:left;width:394px}#element_email_btn_icon_6{color:#fff;font-size:67px;line-height:68%;margin-right:5px;text-shadow:1px 1px 0px rgba(0, 0, 0, 0.17);vertical-align:middle}#element_email_6 > .frm_btn > .frm_btn_cont{0text-transform:none;color:#ffffff;display:inline-block;font-family:'Maven Pro';font-size:18px;font-style:normal;font-weight:700;line-height:68%;text-shadow:1px 1px 0px rgba(0, 0, 0, 0.17);vertical-align:middle}#element_email_6 > .frm_thankyou{background:none;border-bottom-left-radius:6px;border-bottom-right-radius:6px;border-bottom-width:0px;border-color:#d0d0d0;border-left-width:0px;border-right-width:0px;border-style:solid;border-top-left-radius:6px;border-top-right-radius:6px;border-top-width:0px;box-shadow:none;color:#e74c3c;display:none;font-family:'Open Sans';font-size:28px;font-style:normal;font-weight:700;letter-spacing:0px;line-height:120%;margin-top:0px;padding-bottom:10px;padding-left:10px;padding-right:10px;padding-top:10px;text-align:center;text-shadow:none;text-transform:none;width:100%}#row_2,#row_3,#row_4{background-color:rgba(255, 255, 255, 0.52);background-image:none;border-bottom-left-radius:0px;border-bottom-right-radius:0px;border-bottom-width:0px;border-color:#000000;border-left-width:0px;border-right-width:0px;border-style:solid;border-top-left-radius:0px;border-top-right-radius:0px;border-top-width:0px;box-shadow:none;margin-bottom:0px;margin-left:auto;margin-right:auto;margin-top:0px;max-width:1170px;padding-bottom:10px;padding-left:10px;padding-right:10px;padding-top:10px;position:relative;z-index:1}#element_text_23,#element_text_7,#element_text_pop1_2{color:#000000;font-family:'Open Sans';font-size:16px;font-weight:400;letter-spacing:0px;line-height:136%;opacity:1;text-align:center;text-shadow:none;text-transform:none}#element_18,#element_24,#element_8{background-color:transparent;background-image:none;border-bottom-left-radius:0px;border-bottom-right-radius:0px;border-bottom-width:0px;border-color:#000000;border-left-width:0px;border-right-width:0px;border-style:solid;border-top-left-radius:0px;border-top-right-radius:0px;border-top-width:0px;box-shadow:none;margin-bottom:0px;margin-left:0px;margin-right:0px;margin-top:0px;opacity:1;padding-bottom:10px;padding-left:10px;padding-right:10px;padding-top:10px;visibility:hidden}#element_text_8{color:#000000;font-family:'Open Sans';font-size:27px;font-weight:400;letter-spacing:0px;line-height:136%;opacity:1;text-align:center;text-shadow:none;text-transform:none}#element_image_22,#element_image_9{font-size:0px;line-height:1;margin-bottom:0px;margin-top:0px;opacity:1;padding-bottom:0px;padding-left:0px;padding-right:0px;padding-top:0px;text-align:center}#element_image_9 img{border-bottom-left-radius:50%;border-bottom-right-radius:50%;border-bottom-width:2px;border-color:#95a5a6;border-left-width:2px;border-right-width:2px;border-style:double;border-top-left-radius:50%;border-top-right-radius:50%;border-top-width:2px;box-shadow:none;height:auto;max-width:100%;opacity:1;width:205px}#element_10,#element_11{background-color:transparent;background-image:none;border-bottom-left-radius:0px;border-bottom-right-radius:0px;border-bottom-width:0px;border-color:#000000;border-left-width:0px;border-right-width:0px;border-style:solid;border-top-left-radius:0px;border-top-right-radius:0px;border-top-width:0px;box-shadow:none;margin-bottom:0px;margin-left:0px;margin-right:0px;margin-top:0px;opacity:1;padding-bottom:10px;padding-left:0px;padding-right:0px;padding-top:10px}#element_text_10{color:#000000;font-family:'Open Sans';font-size:16px;font-weight:400;letter-spacing:0px;line-height:0%;opacity:1;text-align:center;text-shadow:none;text-transform:none}#element_text_11{color:#000000;font-family:'Open Sans';font-size:10px;font-weight:400;letter-spacing:0px;line-height:0%;opacity:1;text-align:center;text-shadow:none;text-transform:none}#element_12{background-color:transparent;background-image:none;border-bottom-left-radius:0px;border-bottom-right-radius:0px;border-bottom-width:0px;border-color:#000000;border-left-width:0px;border-right-width:0px;border-style:solid;border-top-left-radius:0px;border-top-right-radius:0px;border-top-width:0px;box-shadow:none;margin-bottom:0px;margin-left:0px;margin-right:0px;margin-top:11px;opacity:1;padding-bottom:10px;padding-left:10px;padding-right:10px;padding-top:10px}#element_text_12,#element_text_13,#element_text_14,#element_text_15,#element_text_16{color:#000000;font-family:'Open Sans';font-size:19px;font-weight:400;letter-spacing:0px;line-height:136%;opacity:1;text-align:left;text-shadow:none;text-transform:none}#element_divider_17,#element_divider_21{border-radius:0px;border-top:1px solid #d9dadf;height:1px;margin-bottom:20px;margin-left:auto;margin-right:auto;margin-top:20px;opacity:1;width:90%}#element_text_18{color:#2c3e50;font-family:'Open Sans';font-size:22px;font-weight:400;letter-spacing:0px;line-height:112%;opacity:1;text-align:center;text-shadow:none;text-transform:none}#element_icon_19,#element_icon_pop1_0{display:inline-block;opacity:1px;text-align:center;width:100%}#element_icon_icon_19,#element_icon_icon_pop1_0{color:#666;font-size:100px;text-shadow:none;vertical-align:middle}#element_20{background-color:transparent;background-image:none;border-bottom-left-radius:0px;border-bottom-right-radius:0px;border-bottom-width:0px;border-color:#000000;border-left-width:0px;border-right-width:0px;border-style:solid;border-top-left-radius:0px;border-top-right-radius:0px;border-top-width:0px;box-shadow:none;margin-bottom:0px;margin-left:0px;margin-right:0px;margin-top:43px;opacity:1;padding-bottom:10px;padding-left:10px;padding-right:10px;padding-top:10px}#element_email_20,#element_email_pop1_1{display:block;margin:0 auto;max-width:500px;text-align:center;width:100%}#element_email_20 > .frm_email,#element_email_20 > .frm_lastname{margin-top:24px;width:100%}#element_email_20 > .frm_custom{margin-top:24px}#element_email_20 > .frm_custom input,#element_email_20 > .frm_email input,#element_email_20 > .frm_name input{background-color:rgba(242, 246, 248, 0.64);background-image:none;border-bottom-left-radius:8px;border-bottom-right-radius:8px;border-bottom-width:3px;border-color:#dae3e8;border-left-width:3px;border-right-width:3px;border-style:solid;border-top-left-radius:8px;border-top-right-radius:8px;border-top-width:3px;box-shadow:0px 3px 0px #91b2bb;color:#000000;font-family:'Maven Pro';font-size:20px;font-style:normal;font-weight:400;letter-spacing:0px;line-height:100%;padding-bottom:18px;padding-left:10px;padding-right:10px;padding-top:18px;text-align:center;text-shadow:none;text-transform:none;width:100%}#element_email_20 > .frm_btn{background-color:#e25041;background-image:none;border-bottom-left-radius:8px;border-bottom-right-radius:8px;border-bottom-width:3px;border-color:#c1651f;border-left-width:0px;border-right-width:0px;border-style:solid;border-top-left-radius:8px;border-top-right-radius:8px;border-top-width:0px;box-shadow:none;cursor:pointer;display:inline-block;margin-top:31px;overflow:hidden;padding-bottom:24px;padding-left:30px;padding-right:30px;padding-top:24px;text-align:center;width:100%}#element_email_btn_icon_20{color:#fff;font-size:18px;line-height:100%;margin-right:5px;text-shadow:1px 1px 0px rgba(0, 0, 0, 0.17);vertical-align:middle}#element_email_20 > .frm_btn > .frm_btn_cont,#element_email_pop1_1 > .frm_btn > .frm_btn_cont{0text-transform:none;color:#ffffff;display:inline-block;font-family:'Maven Pro';font-size:18px;font-style:normal;font-weight:700;line-height:100%;text-shadow:1px 1px 0px rgba(0, 0, 0, 0.17);vertical-align:middle}#element_email_20 > .frm_thankyou{background:none;border-bottom-left-radius:6px;border-bottom-right-radius:6px;border-bottom-width:0px;border-color:#d0d0d0;border-left-width:0px;border-right-width:0px;border-style:solid;border-top-left-radius:6px;border-top-right-radius:6px;border-top-width:0px;box-shadow:none;color:#e74c3c;display:none;font-family:'Open Sans';font-size:46px;font-style:normal;font-weight:700;letter-spacing:0px;line-height:120%;margin-top:0px;padding-bottom:10px;padding-left:10px;padding-right:10px;padding-top:10px;text-align:center;text-shadow:none;text-transform:none;width:100%}#element_image_22 img{border-bottom-left-radius:0px;border-bottom-right-radius:0px;border-bottom-width:0px;border-color:#000000;border-left-width:0px;border-right-width:0px;border-style:solid;border-top-left-radius:0px;border-top-right-radius:0px;border-top-width:0px;box-shadow:none;height:auto;max-width:100%;opacity:1;width:100%}#row_5{background-color:rgba(255, 255, 255, 0);background-image:none;border-bottom-left-radius:0px;border-bottom-right-radius:0px;border-bottom-width:0px;border-color:#000000;border-left-width:0px;border-right-width:0px;border-style:solid;border-top-left-radius:0px;border-top-right-radius:0px;border-top-width:0px;box-shadow:none;margin-bottom:0px;margin-left:auto;margin-right:auto;margin-top:0px;max-width:1170px;padding-bottom:10px;padding-left:10px;padding-right:10px;padding-top:10px;position:relative;z-index:1}#element_text_24{color:#2c3e50;font-family:'Open Sans';font-size:13px;font-weight:400;letter-spacing:0px;line-height:136%;opacity:1;text-align:center;text-shadow:none;text-transform:none}#popup_1{background-color:rgba(149, 165, 166, 0.75);background-image:url(https://www.ebodyfusion.com/wp-content/uploads/igloo/5506/images/user/Writing_Man_Desk_Working_xbc0mk.jpg);background-position:center center;background-repeat:no-repeat;background-size:cover;border-bottom-left-radius:10px;border-bottom-right-radius:10px;border-bottom-width:2px;border-color:#dedede;border-left-width:2px;border-right-width:2px;border-style:solid;border-top-left-radius:10px;border-top-right-radius:10px;border-top-width:2px;box-shadow:none;height:712px;margin-left:-355px;margin-top:-356px;padding-bottom:30px;padding-left:30px;padding-right:30px;padding-top:30px;width:710px}#popup_1 > .eb_popup_inside{overflow:auto;padding-bottom:30px;padding-left:30px;padding-right:30px;padding-top:30px}#row_pop1_0{background-color:rgba(255, 255, 255, 0.34);background-image:none;border-bottom-left-radius:0px;border-bottom-right-radius:0px;border-bottom-width:0px;border-color:#000000;border-left-width:0px;border-right-width:0px;border-style:solid;border-top-left-radius:0px;border-top-right-radius:0px;border-top-width:0px;box-shadow:none;margin-bottom:0px;margin-left:auto;margin-right:auto;margin-top:30px;max-width:1170px;padding-bottom:10px;padding-left:10px;padding-right:10px;padding-top:10px;position:relative}#element_pop1_1{background-color:transparent;background-image:none;border-bottom-left-radius:0px;border-bottom-right-radius:0px;border-bottom-width:0px;border-color:#000000;border-left-width:0px;border-right-width:0px;border-style:solid;border-top-left-radius:0px;border-top-right-radius:0px;border-top-width:0px;box-shadow:none;margin-bottom:0px;margin-left:0px;margin-right:0px;margin-top:15px;opacity:1;padding-bottom:10px;padding-left:0px;padding-right:0px;padding-top:10px}#element_email_pop1_1 > .frm_email,#element_email_pop1_1 > .frm_lastname{margin-top:10px;width:100%}#element_email_pop1_1 > .frm_custom{margin-top:10px}#element_email_pop1_1 > .frm_custom input,#element_email_pop1_1 > .frm_email input,#element_email_pop1_1 > .frm_name input{background-color:#f1f7fa;background-image:none;border-bottom-left-radius:8px;border-bottom-right-radius:8px;border-bottom-width:0px;border-color:#dae3e8;border-left-width:0px;border-right-width:0px;border-style:dashed;border-top-left-radius:8px;border-top-right-radius:8px;border-top-width:0px;box-shadow:none;color:;font-family:'Maven Pro';font-size:14px;font-style:normal;font-weight:400;letter-spacing:0px;line-height:100%;padding-bottom:16px;padding-left:10px;padding-right:10px;padding-top:16px;text-align:center;text-shadow:none;text-transform:none;width:100%}#element_email_pop1_1 > .frm_btn{background-color:#e25041;background-image:none;border-bottom-left-radius:8px;border-bottom-right-radius:8px;border-bottom-width:0px;border-color:#324cae;border-left-width:0px;border-right-width:0px;border-style:dashed;border-top-left-radius:8px;border-top-right-radius:8px;border-top-width:0px;box-shadow:none;cursor:pointer;display:inline-block;margin-top:10px;overflow:hidden;padding-bottom:22px;padding-left:30px;padding-right:30px;padding-top:22px;text-align:center;width:100%}#element_email_btn_icon_pop1_1{color:#fff;font-size:18px;line-height:100%;margin-right:8px;text-shadow:1px 1px 0px rgba(0, 0, 0, 0.17);vertical-align:middle}#element_email_pop1_1 > .frm_thankyou{background:none;border-bottom-left-radius:6px;border-bottom-right-radius:6px;border-bottom-width:0px;border-color:#d0d0d0;border-left-width:0px;border-right-width:0px;border-style:solid;border-top-left-radius:6px;border-top-right-radius:6px;border-top-width:0px;box-shadow:none;color:#000000;display:none;font-family:'Open Sans';font-size:20px;font-style:normal;font-weight:400;letter-spacing:0px;line-height:120%;margin-top:0px;padding-bottom:10px;padding-left:10px;padding-right:10px;padding-top:10px;text-align:center;text-shadow:none;text-transform:none;width:100%}#element_pop1_2{background-color:transparent;background-image:none;border-bottom-left-radius:0px;border-bottom-right-radius:0px;border-bottom-width:0px;border-color:#000000;border-left-width:0px;border-right-width:0px;border-style:solid;border-top-left-radius:0px;border-top-right-radius:0px;border-top-width:0px;box-shadow:none;margin-bottom:0px;margin-left:0px;margin-right:0px;margin-top:7px;opacity:1;padding-bottom:10px;padding-left:10px;padding-right:10px;padding-top:10px}#element_pop1_3{background-color:transparent;background-image:none;border-bottom-left-radius:0px;border-bottom-right-radius:0px;border-bottom-width:0px;border-color:#000000;border-left-width:0px;border-right-width:0px;border-style:solid;border-top-left-radius:0px;border-top-right-radius:0px;border-top-width:0px;box-shadow:none;margin-bottom:0px;margin-left:0px;margin-right:0px;margin-top:32px;opacity:1;padding-bottom:10px;padding-left:10px;padding-right:10px;padding-top:10px}#element_text_pop1_3{color:#000000;font-family:'Open Sans';font-size:16px;font-weight:400;letter-spacing:0px;line-height:136%;opacity:1;text-align:left;text-shadow:none;text-transform:none}@media (max-width: 767px){#element_13,#element_14,#element_15,#element_16,#element_8{background-color:transparent;background-image:none;border-bottom-left-radius:0px;border-bottom-right-radius:0px;border-bottom-width:0px;border-color:#000000;border-left-width:0px;border-right-width:0px;border-style:solid;border-top-left-radius:0px;border-top-right-radius:0px;border-top-width:0px;box-shadow:none;margin-bottom:0px;margin-left:0px;margin-right:0px;margin-top:0px;opacity:1;padding-bottom:10px;padding-left:10px;padding-right:10px;padding-top:10px}#element_text_13,#element_text_14,#element_text_15,#element_text_16,#element_text_8{color:#000000;font-family:'Open Sans';font-size:16px;font-weight:400;letter-spacing:0px;line-height:136%;opacity:1;text-align:center;text-shadow:none;text-transform:none}#element_11{background-color:transparent;background-image:none;border-bottom-left-radius:0px;border-bottom-right-radius:0px;border-bottom-width:0px;border-color:#000000;border-left-width:0px;border-right-width:0px;border-style:solid;border-top-left-radius:0px;border-top-right-radius:0px;border-top-width:0px;box-shadow:none;margin-bottom:0px;margin-left:0px;margin-right:0px;margin-top:0px;opacity:1;padding-bottom:10px;padding-left:0px;padding-right:0px;padding-top:10px}#element_text_11{color:#000000;font-family:'Open Sans';font-size:10px;font-weight:400;letter-spacing:0px;line-height:0%;opacity:1;text-align:center;text-shadow:none;text-transform:none}}
Looking for Proven Solutions to Solve Your Chronic Pain with DENAS PCM 6 SCENAR?

>
Discover The Ultimate Proven Wellness System to Solve Chronic Pain

>
Download my special FREE report and why this brilliant Russian medical technology has been suppressed - it'll blow you away ...
Solving Pain like Arthropathies, Dorsopathies, Radiculopathy, Neuralgia, Myositis, Ligament strain and even unknown pain>
How to solve your chronic pain

How to achieve lasting results and be pain free

How easily it can be done - even when all else failed




Enter your name and email below, and I'll also send you the musculoskeletal clinical trial results and how you can get the best results quickly, just like a pro ...

>
Your FREE Report is being emailed to you.
Be sure to confirm your email address. Thank you!
100% Professional DENAS Bundle - 100% 90 Day Satisfaction Promise>
Introducing Health Expert Benedick Howard and founder of eBodyFUSION>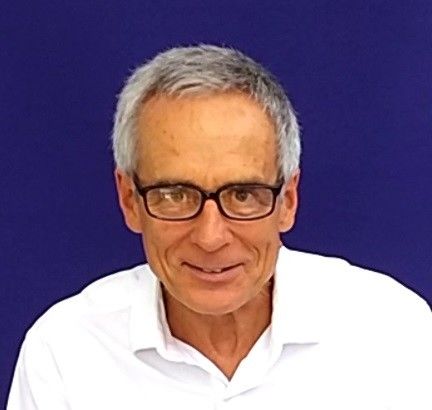 I love helping people and seeing the stellar results solving chronic pain with non-invasive Russian "Star Trek" technologies like SCENAR and the DENAS PCM 6.

When you need to heal I provide ways to do so faster than any other method available today...

Download my FREE report to learn all about my discoveries and the powerful effects of my healing protocols.>
Feeling frustrated when it comes to chronic pain and your struggles stressing out over what to do about it, which device to choose, and where to train to guarantee your results?


Do you feel anxious...angry...even at a loss about your progress?


What if I told you that clients of mine are now without chronic pain and setting realistic physical activity goals ...


...simply by leveraging the power of 1 new and revolutionary technique that allows them to get around without chronic pain.


It's a very unique approach to people with chronic pain that's turning struggling people looking for solutions into inspiring success stories.


Listen, I get it if this sounds too good to be true. And it's only normal to feel a bit skeptical, even suspicious.


Just let me ask you this:


"Would hearing more about this new method interest you if I virtually guaranteed it would save you months, even years of continued heartache and disappointment?"


Keep reading and you'll see exactly how they're pulling it off, and how you can too.

>
PLUS:




I'll reveal the REAL reason why the so called SCENAR and DENAS PCM 6 "experts" leave you worse off than before.




It's a reason very few "experts" talk about... yet it's one that every serious SCENAR user with chronic pain absolutely must know in order to succeed.


>



The Odds Are Against You Unless You Really Get This




I'm the furthest thing from a pessimist, but the numbers don't lie.




Are you aware that MRI scans for the back are on the rise and linked to high costs and relatively low success rates while physical therapy proves more effective. Source: Deyo R. A. et al (2009) Overtreating Chronic Back Pain: Time to Back Off?




Or that a APTA survey highlighted that almost two-thirds of Americans experience low back pain, yet 37% of the population do not see a professional to relieve their symptoms?




And as frightening as it may sound, data from the Centers for Medicare & Medicaid Services (CMS) proved that the number of Medicare beneficiaries purchasing a TENS unit (an inferior SCENAR type device), doubled between 2006 and 2010.




Surprise surprise ...




although the use of TENS treatment was on the rise in people on Medicare, in 2012 CMS stopped reimbursing patients for TENS units for the treatment of chronic LBP.




And if that's you, I have a big surprise that may

qualify you for a SCENAR

paid for by your medical insurance,

but hurry this special offer may disappear any day at the whim of some change in pharma policy.




Those numbers do not bode well for you...and you absolutely need an edge.




A way of approaching things that helps you avoid becoming just another number inside a nightmare statistic...




>
Why You Should Listen To Me




In case you don't know me already, my name is Benedick Howard.




++

Bachelor of Science, development engineer for General Electric.

++

30 years experience coaching people worldwide with chronic pain.

++

A profound understanding of SCENAR microcurrent application for solving the underlying causes of chronic pain.

++

I have been featured on British Television talking about SCENAR live in front of 8 million people and on PBS worldwide.

++

66 years at the University of Hard Knocks!




++

and has a passion for the Ukulele, Ashtanga yoga and off grid living in Hawaii




However, not too long ago, I was in your shoes.




Believe me, I was a long ways away from being able to exercise so as to become pain free, and hardly making healthy diet choices.




What you're about to receive is raw and unfiltered, and it isn't all wine and roses.




It is safe, guaranteed to work, but it's uncensored in the honesty department.




I don't believe in sugarcoating the truth, but

I do believe the lessons I learned along the way will save you months, even years of frustration and pain.

So sign up below for my FREE report "

Why A Brilliant Russian Medical Technology Has Been Suppressed By The Elite

" and you'll get what I am talking about on the other side!

Blessings,

Benedick

Wellness Coach

PS I'll also be sending you details of my 100% Pro SCENAR Bundle - 90 Day - 100% Satisfaction Guarantee

>
You can transform your health today or
wait until next year to be in the same spot.>
Click Here To Get Your FREE Report
Your FREE Report is being emailed to you.
Be sure to confirm your email address. Thank you!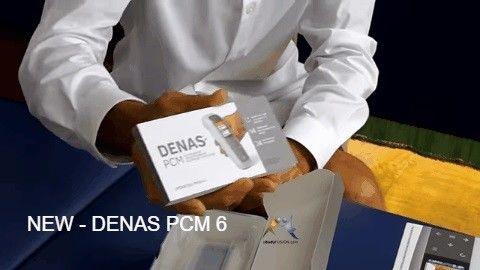 The DENAS PCM 6 Opportunity >